Entering the Clearview Chamber Business Crawl is as easy as 1,2,3
Pick up your passport at any of the participating 20 businesses (find them here)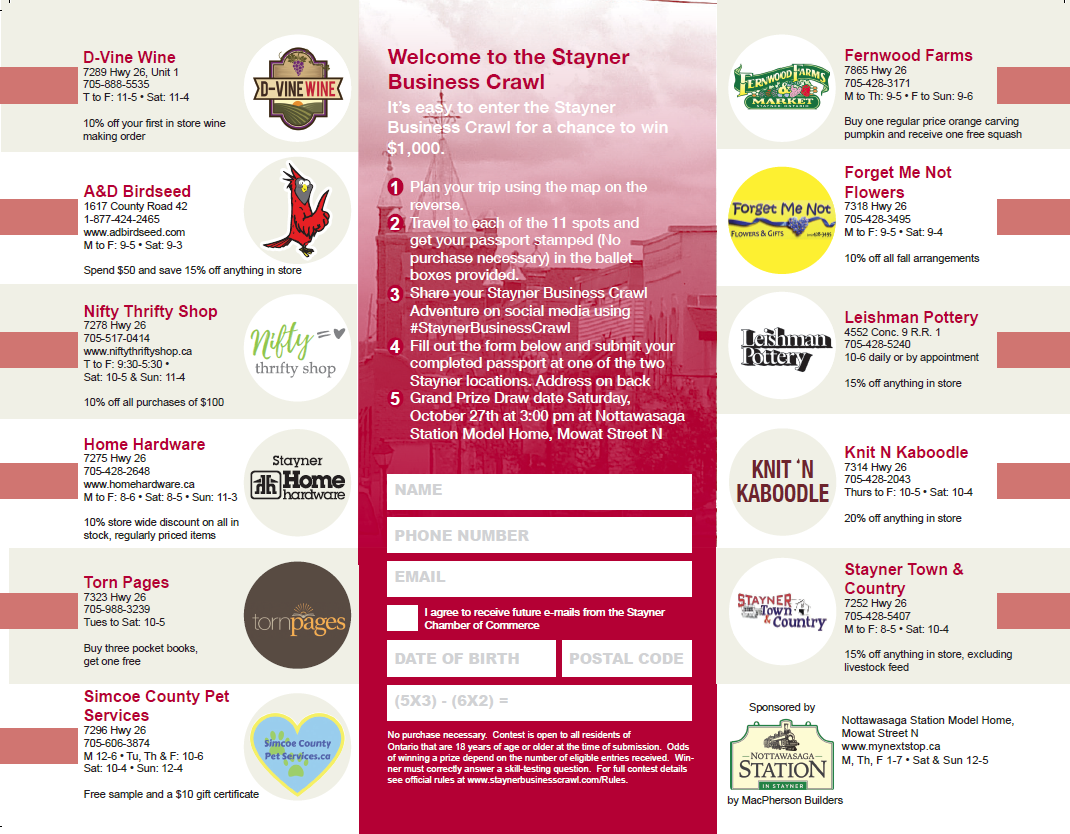 Travel to 15 of the 20 businesses and get your passport stamped
(no purchase necessary) in the Red boxes provided.
Fill out the form on the inside panel and submit your completed passport at
Sutton On the Bay Stayner, 7269 Hwy 26, Stayner, Ontario L0M 1S0
The deadline for submissions is Friday, October 26th at 3:00 pm.
The draw will take place on Saturday, August 28th at 3 pm
Good Luck Everyone and Happy Shopping!
To share your experience during the Clearview Chamber Business Crawl
on social media use
#ClearviewBizCrawl

All participants must answer a skill-testing question to enter. Participants must be 18 years of age or accompanied by a guardian.

For full contest details, click HERE.